CPH Welcomes New Providers!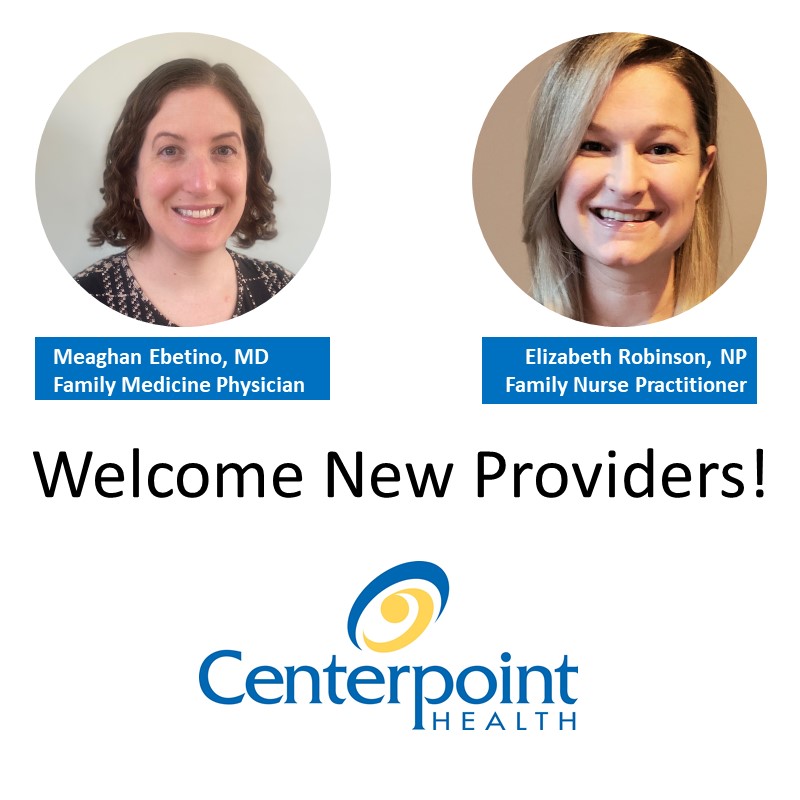 Centerpoint Health welcomes two new providers to the practice, Dr. Meaghan Ebetino and Elizabeth Robinson, FNP.
Dr. Meaghan Ebetino completed her education at Wright State University in Dayton, Ohio, and teaches medical students there as a volunteer faculty member. She has participated in multiple Global Health service trips, and she is fluent in English and Spanish medical terminology. Dr. Ebetino will see patients at the Middletown clinic.
Elizabeth Robinson, FNP completed her schooling through the University of Cincinnati and Ohio University. As a registered nurse, she has emergency department experience and NICU experience from Cincinnati Children's Hospital Medical Center and Nationwide Children's Hospital. She will see patients at Centerpoint's school-based health center in Norwood.
Centerpoint is thrilled to have these new providers join the team. Welcome to Centerpoint Health!