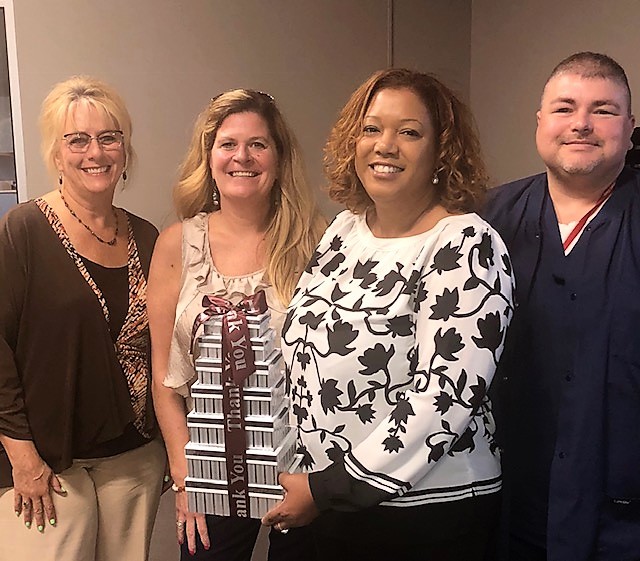 About Us
Centerpoint Health (also known as Talbert House Health Center) officially opened its doors on February 24, 2014. As an FQHC (Federally Qualified Health Center), we provide affordable, high quality, accessible primary care, dental care, OB/GYN, and behavioral health services to the Franklin, Middletown, and Norwood communities. Our goal is to improve the health outcomes and standard of living of the community as a whole. This includes offering services at a discount for those who are uninsured and underserved so they are able to access the care they deserve.
Centerpoint Health was created through the collective effort to improve health in the region. This effort was led by a large group of caring individuals representing the residents of Warren County. Participants included the healthcare community, social service organizations, local government, schools, and private businesses who wanted to make it easier for people to access high quality, affordable healthcare locally.
2012
A Planning Grant is awarded to Talbert House to research the need for a new access point for medical services for the uninsured, unserved, and underserved population in Franklin-Carlisle in Warren County.

An Area Needs Assessment of Franklin-Carlisle area is conducted by Wright State University.
2013
The Health Resources and Service Administration (HRSA) of the Department of Health and Human Services grant is awarded for the new access point in Franklin.

The Strategic plan/goals, Quality plan, and Bylaws are approved.

The Conover Drive location in Franklin is chosen.

The Centerpoint Health name is chosen, and a trade name registration is filed.
2014
Centerpoint Health achieves Federally Qualified Health Center (FQHC) status.

In February, Centerpoint Health opens its doors at 333 Conover Drive, Suites B & D, providing sliding-fee services in medical, dental, and behavioral health to the Franklin-Carlisle area in Warren County.
2015
Centerpoint receives its first quality award with HRSA.
2016
Centerpoint receives a dental expansion grant and obtained federal malpractice insurance (Federal Tort Claims Act).

Centerpoint receives a second quality award from HRSA.

Centerpoint achieves Level 3 Patient Centered Medical Home (PCMH) accreditation.
2017
Centerpoint opens a new site in Middletown, Ohio.

Centerpoint begins providing psychiatry services in Middletown and Franklin.

Centerpoint expands the Franklin location by another 2000 square feet.
2018
Centerpoint starts OB/GYN services in Middletown through a collaboration with UC West Chester.
2019
Centerpoint implements the Team Care Medicine (TCM) model of care.
2020
Centerpoint begins offering Medication Assisted Treatment (MAT).
2021
Centerpoint Norwood School-Based Health Center opens in Norwood, Ohio for students and staff of Norwood City Schools.

Centerpoint is recognized by HRSA as being in the top 20% of community health centers nationwide (silver quality) and as a center which is advancing health incomes through technology.
2022
Centerpoint's Middletown Pharmacy and Dental clinic are poised to open in Spring 2022.

The Centerpoint Norwood School-Based Health Center plans to open its doors to the community in Spring 2022.