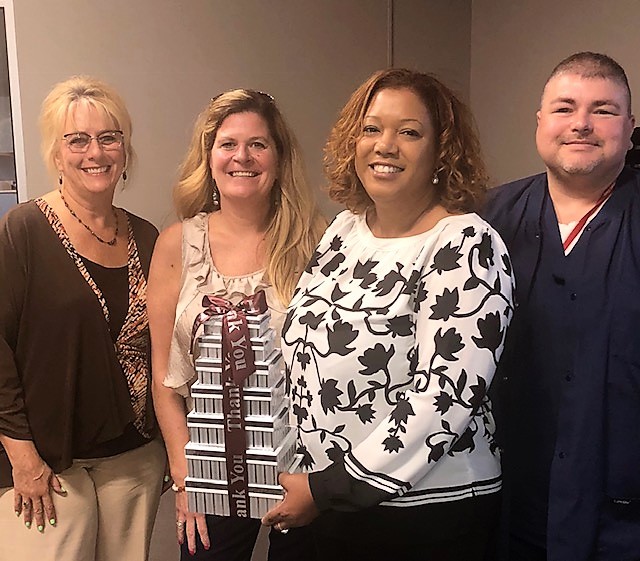 About Us
Talbert House Health Center dba Centerpoint Health ("Centerpoint") is a 501(c)3, non-profit, Federally Qualified Health Center with clinic sites in Franklin (Warren County), Middletown (Butler County), and Norwood (Hamilton County). Centerpoint provides primary medical including pediatrics and obstetrics, dental, and integrated behavioral health services including mental health, substance use disorder, and psychiatry. Enabling services which support patient care includes case management, health education, translation, eligibility and enrollment services, and transportation.
Centerpoint operates under the Patient Centered Medical Home (PCMH) model of care, providing comprehensive, culturally competent, and quality primary health care services to medically underserved communities and vulnerable populations. No one is denied healthcare due to inability to pay.
Centerpoint Health was created through a collective effort to improve health in the region. This effort was led by a large group of caring individuals representing the residents of Warren County. Participants included the healthcare community, social service organizations, local government, schools, and private businesses who wanted to make it easier for people to access high quality, affordable healthcare locally.
Talbert House Inc. of Cincinnati, which has three locations in Warren County, led the effort to bring a Federally Qualified Health Center (FQHC) to Warren County when they received a Planning Grant from the Health Resources Services Administration (HRSA). Planning included a community needs assessment with door-to-door surveys of residents in Franklin, Springboro, and Carlisle performed by researchers at Wright State University. The surveys showed that 75% of the community wanted local access to primary care, dental, and behavioral health services for themselves and their family. Residents stated they would use a health center that offered a sliding-fee scale based on ability to pay. The services are not free; however, they may be discounted based on income and family size.
This project is overseen by Centerpoint Health's volunteer Board of Directors, which is made up of community members and stakeholders.
Once Centerpoint Health was started, Talbert House Inc. initially loaned critical leadership, and other community organizations such as Interact for Health, Middletown Community Foundation, and HealthPath Foundation of Ohio assisted with private funding to move the center forward. Although Talbert House Inc. is a separate company from Centerpoint, there is no doubt that without the support of the planning grant and community volunteers, Centerpoint would not be available for these communities.
Centerpoint has expanded and continued to add more partnerships and services with locations in Butler, Warren, and Hamilton Counties. We are here to serve you.