Centerpoint opening Norwood City SBHC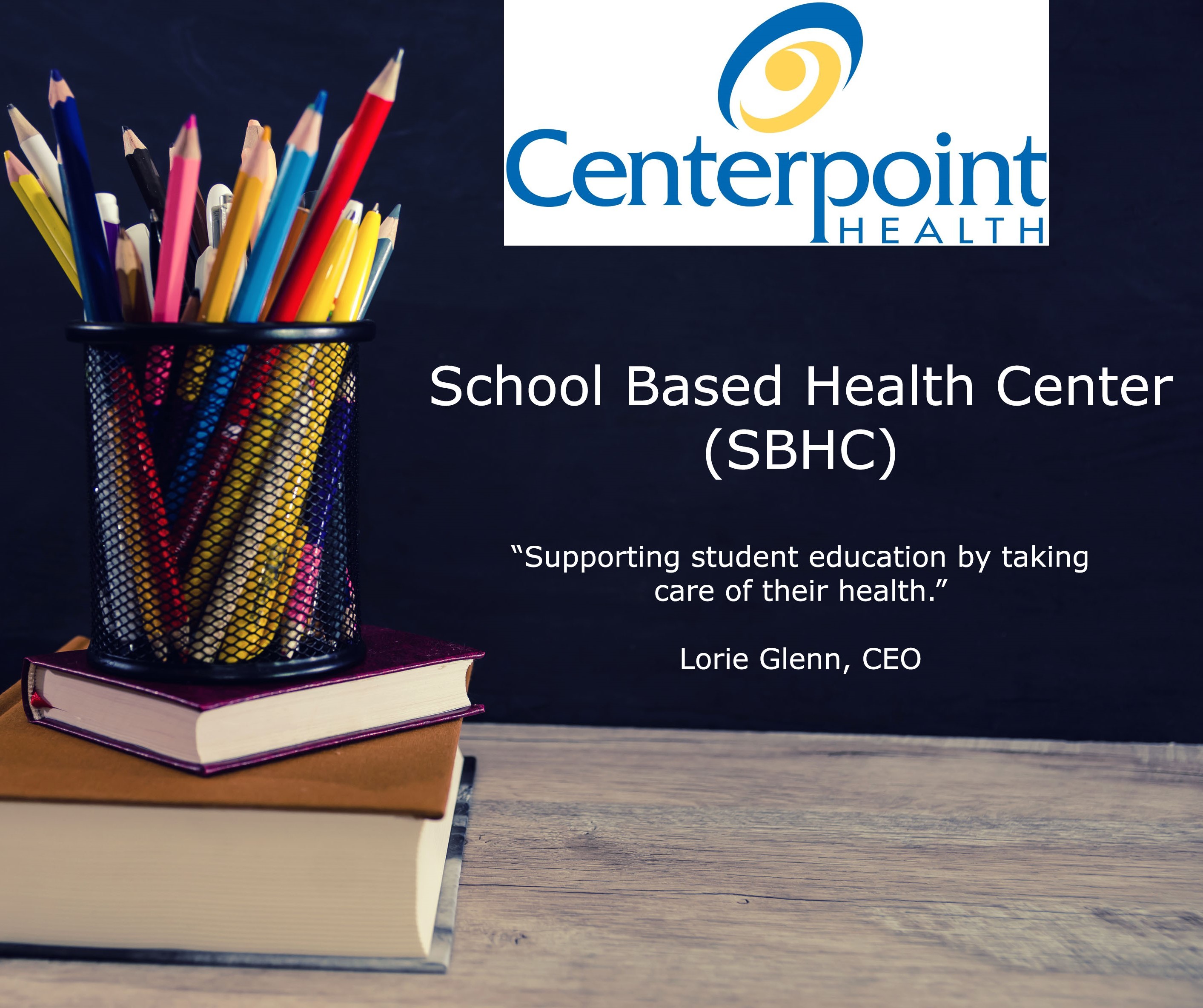 CENTERPOINT HEALTH TO OFFER SERVICES IN NORWOOD SCHOOLS; STUDENTS WILL HAVE ACCESS TO TELEHEALTH
Norwood, Ohio | June 30, 2020 ... Centerpoint Health, a federally qualified health center with locations in Middletown and Franklin, has partnered with Norwood City Schools to start offering health services for all its students this fall.
Centerpoint Health will begin offering telehealth services to Norwood students in August. Parents will be able to have many of their children's needs addressed while at school or from the comfort of their home. They can connect with Centerpoint Health at its offices through a secure internet connection for primary and behavioral health care services.
"We are excited to serve the Norwood community," said Lorie Glenn, Chief Executive Officer of Centerpoint Health. "We have a great collaboration with the school, and as a patient-centered medical home, we plan to expand into this community by starting with telehealth primary care services."
Norwood City Schools Superintendent Mary Ronan noted, "Norwood City Schools will utilize a portion of their School Wellness Funds from the State of Ohio to create this much-needed health service to invest in the health and well-being of the students and the community. There could not be a better time to be providing high quality health services to our students and their families."
"We applaud Ohio's health care and education leaders for coming together to build strong, healthy communities in which students can succeed and thrive," commented Julie DiRossi-King, Chief Operations Officer of the Ohio Association of Community Health Centers. "We thank the DeWine Administration and the Oho General Assembly for the state's investment in the School Wellness and Success Program which provides the much-needed startup funding so that the students of Norwood City Schools can be connected to integrated comprehensive care. We commend Centerpoint Health for realizing this partnership and for their ongoing commitment to meeting the needs of the communities they serve. And the best part, our children are better supported because of it."
The plan is to open the school-based health center (SBHC) in two phases. Beginning in January 2021, Centerpoint Health will open the SBHC for the students of Norwood. The new health center, located in the high school, will provide primary care, behavioral health, and dental services. "Parents can choose to have their student access health care without missing class time or disrupting a parent's workday," added Glenn. The Norwood SBHC plans to expand service to the full community in the fall of 2021.
"Health and education go hand in hand. If children are bothered by untreated health problems, they won't be able to learn effectively," said Dr. O'dell M. Owens, President and CEO of Interact for Health. "Interact for Health is proud to support this school-based health center and efforts to improve health for students in Norwood."
"I have been working with Interact for Health for nearly six years, and I am very excited to bring this health center to Norwood with their support," Glenn said.
***
Centerpoint Health provides primary care, dental care, behavioral health, medication assistant treatment, obstetrics and gynecological care, and outreach services in Butler and Warren counties.
With a mission to engage patients in high quality and culturally sensitive healthcare, Centerpoint Health offers affordable services, focusing on the medically underserved, unserved, and uninsured patients.
Centerpoint Health's offices are at 231 N. Breiel Blvd., Middletown, and 333 Conover Drive in Franklin. New patients can establish care through Centerpoint's website at www.centerpointhealth.org.
###