Lorie Glenn relocated from Indianapolis to join the Centerpoint Health team as Chief Executive Officer in June 2014. A registered nurse with a background in Public Health and Health Service Administration, Lorie has a long history in community health.  Most recently, she oversaw site operations and clinical management for a large Federally Qualified Health Center (FQHC) network.  She has also served and supported FQHCs throughout the state of Indiana through her work as a consultant and followed by her position as the FQHC Program Director with the Indiana Primary Health Care Association.  With over 25 years of experience in the health care and business industries, her leadership will ensure Centerpoint is meeting the communities needs and expectations. Lorie earned her undergrad degrees in Public Health and Nursing from Indiana University and her Master's in Health Administration from St. Joseph's College of Maine.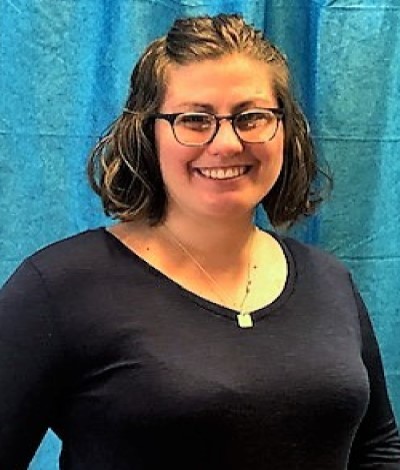 Jennifer N. Feldman, M.D. is the Chief Medical Officer at Centerpoint Health.  She is a board certified general pediatrician. She was raised in Loveland, OH. She is a graduate of University of South Carolina and Wright State University Boonshoft School of Medicine. She completed residency in Memphis, TN at LeBonheur Children's Hospital through the University of Tennessee Health Science Center. Before joining Centerpoint Health, Dr. Feldman worked as a pediatrician at a Federally Qualified Health Center in Cincinnati, OH. She is delighted to now be involved in the Franklin and Carlisle communities.
David Landis, is the Chief Financial Officer for Centerpoint Health. He joined Centerpoint in 2016.  Mr. Landis has an extensive background in corporate global finance. He graduated from the University of Dayton and retired from Cinmar, a $500 million retailer, in 2016 before coming out of retirement to provide financial oversight of the organization. He has performed as the head of Finance for numerous companies ranging in size up to almost $2 billion in revenue. 
Stephanie English, MSN RN is the Quality & Risk Director for Centerpoint Health.  Stephanie is certified in health informatics, she comes with a strong background in quality and risk. She will lead the organization's quality initiatives and support risk management activities for the organization.
Judith Mount is the Head of Human Resource Services for Centerpoint Health. She is originally from the east coast, and moved to the area to study Computer Information Systems at Cedarville University. Her background consists of extensive analysis and integration of business systems from design to implementation. For the last ten years, Judith has used those skills to develop and manage Audiology Offices in the Dayton area. She has raised her family in Warren County and is excited to be a part of an organization that is providing much needed care to the region.
Carlsie Crutchfield, DDS is the newest dentist to join our team.  She studied Biology and Chemistry at Tennessee State University where she graduated Cum Laude in 2003.  In 2009 she graduated from Meharry Medical College, School of Dentistry.  She has two children, and in her free time she enjoys gardening, cooking, and pottery.  Dr. Crutchfield loves being able to help the community with their smiles and confidence.